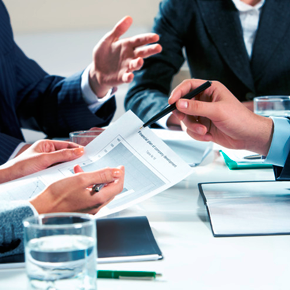 Business Analysis
Duration: 60 Days
Cost: Rs. 4000
Certificate Course

Reading Material

Video Lectures

Practice Test

WeTube

WeLounge
Course Description
Business Analysis is the practice of enabling change in an organizational context, by defining needs and recommending solutions that deliver value to stakeholders.
The Business Analyst is an agent of change. Business Analysis is a disciplined approach for introducing and managing change to organizations, whether they are for-profit businesses, governments, or non-profits.
Business analysis is used to identify and articulate the need for change in how organizations work, and to facilitate that change. Study of this module on business analysis will help you to identify and define the solutions that will maximize the value delivered by an organization to its stakeholders. The concept of Business analysis works across all levels of an organization and may be involved in everything from defining strategy, to creating the enterprise architecture, to taking a leadership role by defining the goals and requirements for programs and projects or supporting continuous improvement in its technology and processes.